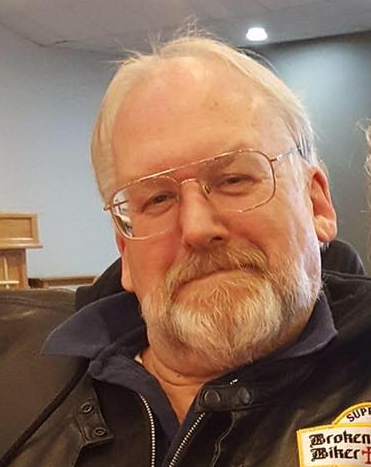 Pastor Jack has been a Christian for the past 45+ years as well as attending Broken Chains Biker Church since they moved to Taunton in 2018. He holds an ordination as a presbyter and has been a Pastor and Teacher of Churches in Southeast Massachusetts.
Most important to Pastor Jack's life is his Lord and Savior Jesus Christ. Next would be his family: his wife Cheryl of over 42 years, his children: Gabriel and his wife Arial, Lindsay and her husband Jason, Joel and his wife Beth, and Ryan and his wife Kara; along with his grandchildren (Taylor, Breanna, Mason, Travis, Evan and one that will be born this August).
Pastor Jack has a strong and passionate calling from God for teaching. This has been true for much of his walk with the Lord. He is currently an Adjunct Professor at Eastern Nazarene College where he teaches Business Courses (Financial Management, Economics, Leadership, Ethics, and Mathematics) in the Master of Science in Management Program as well as the Bachelor of Science and the Bachelor of Art in Management Programs.
Pastor Jack has an extensive corporate and entrepreneurial background in several fields. In healthcare, he has worked both in the clinical, executive, and chaplain capacity. In the clinical capacity he has worked at small community as well as large tertiary care healthcare systems in nuclear medicine as a manager, technologist, and radiation safety officer. As Executive Director, he was responsible for several of the largest departments (Cardiology, Hematology/Oncology, Gastroenterology, Emergency Medicine, Nuclear Medicine and Vascular Radiology) at New England Medical Center in Boston. In this capacity he was responsible for over four hundred and fifty personnel, and over a quarter of a billion dollars in operating, professional, and research budgets, as well as functioning as Adjunct Professor for Nuclear Medicine Technology students from Massachusetts College of Pharmacy and Bunker Hill Community College. During his tenure at New England medical Center who is responsible for the startup of their Cardiovascular Center of Excellence, procuring the funds for and helping in the development of a new Electrophysiology Lab, as well as a Cardiovascular Imaging and Hemodynamic Lab.
As a chaplain, Pastor Jack has worked in the Boston VA healthcare System (Brockton and West Roxbury campuses) for the past 6 years. He is a member of the Interdisciplinary Team for the Hospice Care Unit, The Integrated Ethics Counsel, and the Culture Change Committee.
Pastor Jack has also worked as an engineer for Stone and Webster Engineering in their Radiation Protection Department of the Nuclear Energy Section. His responsibilities at Stone and Webster included radiation shielding and design calculations, equipment qualification, health physics, as well as consultation on site at Shoreham Nuclear Power Station in Wading River, New York. He also was a Principle in Nuclear Power Support Services, a consulting company to the Nuclear Power Industry.
As an entrepreneur, Pastor Jack has been responsible for the startup and operation of several companies including: a Site Management Organization (Where he functioned as General Manager and Principal for a number of the cardiologists at New England Medical Center), a Nuclear Engineering Company (he was CEO and obtained contracts in New York, Colorado, Illinois, and Michigan Nuclear Power Companies), an IT company, a law office, and a retail firm.